Nordic Gluten Free Bakery morning goods are a selection of free from gluten, lactose and wheat bakery products that are suitable for every breakfast occasion. Our gluten free morning selection covers a range of crispy rolls and soft buns, all with a moist crumb and thin crispy crust that makes every breakfast serving special. To complete the morning with a sweet treat try our gluten free and lactose free cinnamon whirl.
---
Cinnamon Whirl
Free from gluten, lactose and wheat.
Cinnamon Whirl, tasty classic whirl surrounded of soft dough and Gluten Free cinnamon remonce.
Nettovægt: 85 g
---
White Crusty Roll with blue poppy seeds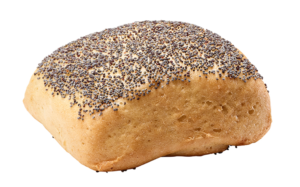 Free from gluten, lactose and wheat.
Classic danish 'Håndværker' covered by blue poppy seeds and with a thin crispy crust and juicy crumb.
Netto weight: 65 g
---
 Dark Sunflower Roll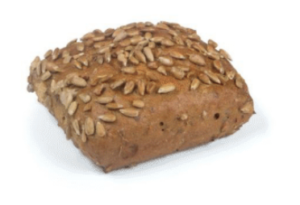 Free from gluten, lactose and wheat.
Dark Sunflower Roll with whole Sunflower seeds. Its thin crispy crust gives the bread a great bite.
Netto weight: 65 g
---
Nordic Gluten Free bakery products are as basis single wrapped in heat stable foil in order to ensure an easy and keep free from other allergens in kitchens and catering serving places. Insert the wrapped gluten free bakery product in a preheated oven and bake according to the prescription. Cut the foil shortly after baking to allow the steam to get out and thereby ensure a crispy crust.
When using our unique wrapped products you ensures every time a safe and best quality gluten free product.